Reactions to Jim Steinman's passing
04/22/2021 - 20:16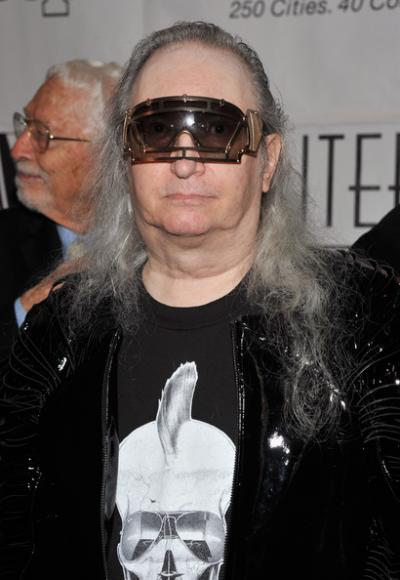 Here's some reactions to Jim's passing from both media and collaborators:
"Jim Steinman, who has died of kidney failure aged 73, made a spectacular career of being bigger and more bombastic than the rest, and his achievement in masterminding Meat Loaf's album Bat Out of Hell will guarantee his immortality."
 
Russel Hitchcock:
"So sad to hear of the passing of Jim Steinman ... one of the most prolific, successful songwriters of all time ... amazing success with Meatloaf ... a true operatic composer who brought drama and passion to everything he wrote ... we were fortunate enough to work with Jim on Making Love out of Nothing at all ... a classic song ... worked with Roy Bittan and Max Weinberg from Bruce Springsteen's band on the track ... Rick Derringer played the guitar solo .. in any case it was a wonderful experience working with Jim .. may his soul Rest In Peace "
Rory Dodd:
"Rest in peace my friend..."And flights of angels sing thee to thy rest."
Celine Dion:
""I'm so sorry to hear about the passing of Jim Steinman. He was a musical genius... an amazing producer and songwriter... and having the opportunity to work with him was one of the greatest privileges of my career. My thoughts and prayers go out to his family and friends. Celine xx."
Ellen Foley:
"Stop. Right. There.
Three words that changed my life forever.
Three words that Jim Steinman gave me.
Three words that gave me a career in music.
And three words that exploded worldwide.
Three words penned by the most brilliant, hilarious and unique human being I have ever known.
Jim, "I will love you forever
Your Ellen Funky. ".
Meat Loaf
"Jim will always live in my Heart and my Soul.
I will miss you"
"Jim Steinman, the colourful composer behind hits like Bat Out Of Hell and Total Eclipse Of The Heart, has died at the age of 73."

Desmond Child
"Jim Steinman was indeed a genius and I am so grateful to him for everything he did to help me and bring me into your world. May he fly deep into the God's total eclipse of the heart"
Music snobs be damned – Jim Steinman was the Wagner of rock
 
Rolling Stone
"There was something so beautifully democratic about his vision — these were songs that could turn anyone into a rock star"
 
Los Angeles Times
His music married the pomp of musical theater with the overdriven emotions of rock 'n' roll

Graham Russel
"Today we lost one of the Worlds greatest songwriters. There aren't many left now, but Jim Steinman was one of those rare unique composers that carved his own path and created his own style that others could only hope to follow. I feel so privileged to have known Jim and for Air Supply to have recorded one of his incredible songs. Legends are not made on Earth, they are created in Heaven!
Rock on Jim....love from Graham."
Bonnie Tyler
"I am absolutely devastated to learn of the passing of my long term friend and musical mentor Jim Steinman.
Jim wrote and produced some of the most iconic rock songs of all time and I was massively privileged to have been given some of them by him."
Andrew Lloyd Webber
"Farewell dear Jim, my great friend and collaborator. May the God of Rock be with you forever. - ALW"
NY times
"The rocker Meat Loaf's interpretations of Mr. Steinman's songs became one of the biggest-selling albums of all time"

Stage Entertainment
"Jim Steinman, creator of the great music of Dance of the Vampires, passed away earlier this week at the age of 73. We say THANK YOU - for his brilliant rock operas and songs for eternity"
Tyce Green
"I'm still in shock. Goodbye, Jimmy. Every now and then I know there's no one in the universe as magical and wondrous as you."